Today's world has seen many health professionals struggle hard to keep their Hippocratic oath despite the short comings of the health industry. Looking vaguely at already recorded success, one would think that the healthcare industry has reached a peak, but truly, has it?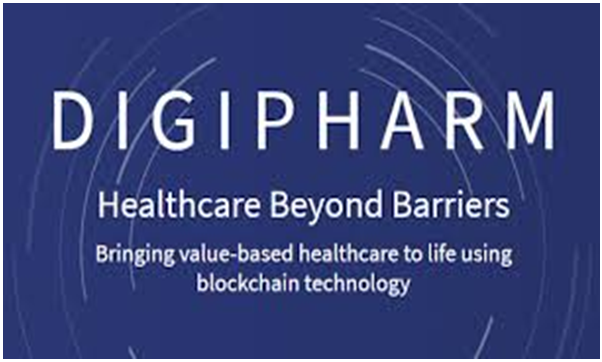 Wholistically considering the technological advancements of the health industry which has seen the birth of brilliant inventions such as high tech wearables, the use of nanites, regenerative and traditional medicines, it is still sad that the world's health system is still found wanting in terms of human individual improvements.
At the moment, some of the many plagues haunting the healthcare system includes the ability to improve patient outcomes, a better quality of life, the use of real world evidence, innovative ways to make payments via smart contracts, and a whole lot more.
It's definitely time to fully digitalize the healthcare industry, and we have to start now.
Digipharm is an opportunity to set things straight in the health industry by making use of the blackchain innovation.
Digipharm will help  the healthcare system to develop and promote the structures through which information is shared. Through the use of a decentralized system, digipharm will work towards developing a decentralized system of information infrastructure that is ompletely transparent, fully responsive security-wise, and universally acceptable and applicable.
With the application of Digipharm's decentralized system, patients will be able to gain first hand access to innovative pricing and a fully reduced healthcare cost for every stakeholder.
Most importantly, Digipharm will be granting all stake holders an unrestricted access to a brilliant value based pricing agreements system, based on a 'fee for performance' modality.
What Is Digipharm's Vision?
Digipharm's aim is to be the pioneer that will help people experience a value based healthcare delivery system. It also wants to empower patients across the health industry with the use of the blockchain technology.
Which Persons Will Digipharm Team Up With?
Digipharm will be partnering with major stakeholders that cut across various industries, some of them include:
SWISS DIGITAL HEALTH
FRORIEP
SWISSCOM
BLOCKCHAIN
FARNER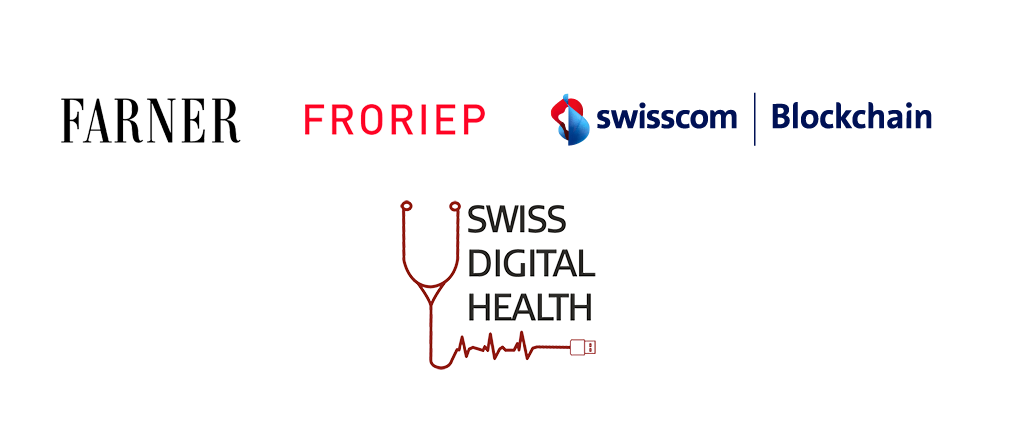 The Good Side Of Digipharm
Digipharm will be achieving it's vision to help various persons enjoy a value based system with some advantages which include
Delivery of an unbeatable value based healthcare solution
Application and support of smart contracts for healthcare treatment systems
Empowering patients to own their own data
Complete use of Cryptographically encrypted blockchain technology
Access to valuable information with respect to recent results of patients who possess similar characteristics
Understanding Digipharm's Health Economy
Seamlessly making use of first class smart contract technologies and task automation, Digipharm's platform will be able to support all stakeholders. The platform will have security, information protection and complete regulatory compliance as it's major design elements. Some beneficiaries of the digipharm economy will include:
Patients
Payers
Manufacturers
Service Providers
The Digipharm Platform.
Digipharm Token Incorporation
The Digipharm platform will be built to utilize an ERC 20 based standard token which will give stakeholders the ability to carry out various transactions and interactive activities on the platform. The platform will be designed to be fully compatible with the blockchain technology in mind.
 Digipharm's Token And ICO Details
DPH Supply: 100,000,000 Fixed (ERC-20)
Ticker code: DPH
Decimal Places: 18
Token Price: 1.00 USD
Pre – Sale: 15,000,000 DPH
Pre – Sale Discount: 35%
Base Price: 1.00 USD
Pre – Sale Length: 4 Weeks
Main Sale: 50,000,000 DPH
Week 1: 25%
 Week 2: 15%
 Week 3: 10%
 Week 4: 1.00 USD
How Digipharm's Tokens Will Be Distributed
Referrals / Bounties: 1%
Reserve / Product development: 14%
Team / Partners: 20%
ICO: 65%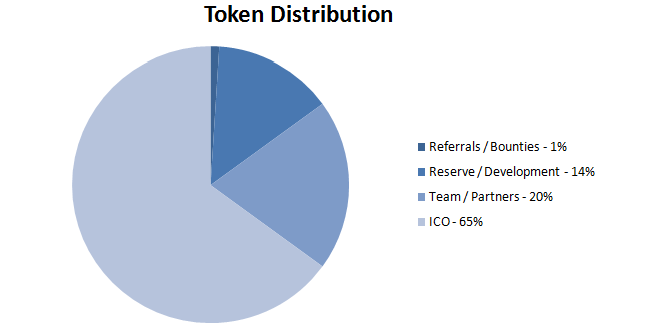 Official Token Allocation Data For Digipharm
Charity Foundation: 0.5%
Marketing: 4%
Legal & Regulatory: 15%
Professional Services: 15.5%
Product Development: 65%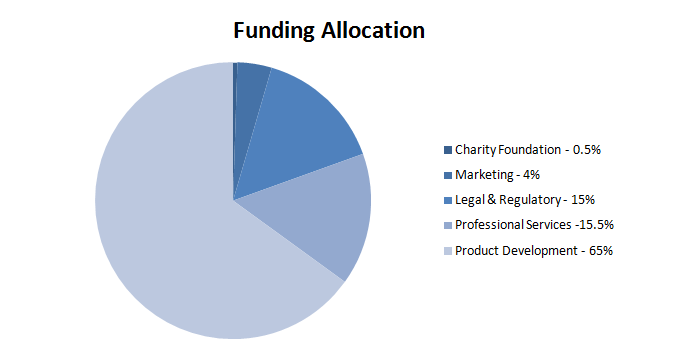 Get To Know The Digipharm Team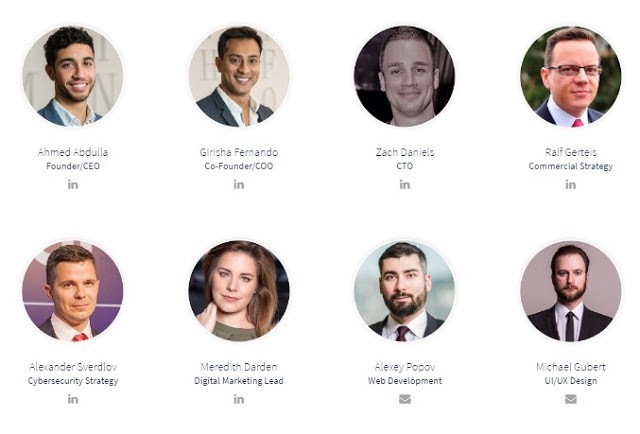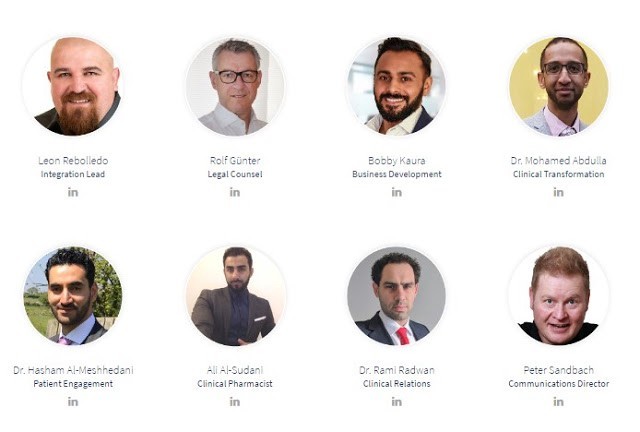 Ahmed Abdulla- Founder/CEO
Girisha Fernando– Co-Founder/COO
Zach Daniels– CTO
Ralf Gerteis- Commercial Strategy
Alexander Sverdlov- Cybersecurity Strategy
Meredith Darden- Digital Marketing Lead
Alexey Popov- Web Development
Michael Gubert- UI/UX Design
Leon Rebolledo– Lead Architect            
Rolf Günter- Legal Counsel
Bobby Kaura- Business Development
Dr. Mohamed Abdulla- Clinical Transformation
Dr.Hasham Al-Meshhedani– Patient Engagement
Ali Al-Sudani– Clinical Pharmacist
Dr. Rami Radwan– Clinical Relations
Peter Sandbach- Communications Director
Debra De Silva-Sun- HEOR & Pricing Analyst
Marko Granic- Graphic Designer
Final Analysis
Being completely committed to taking advantage of the blockchain technology, there's no doubt that digipharm will help people get the best results with the least possible budget. Finally, we have an opportunity to get ahead of our infrastructural limitations, To get more information about this project, please read more through any of the links below
Website:https://www.digipharm.ch/
Whitepaper:https://digipharm.ch/docs/DigipharmWP.pdf
Facebook:https://www.facebook.com/digipharmteam/
Twitter:https://twitter.com/DigipharmTeam
Telegram:https://t.me/joinchat/ExOHxk-TuOplQDbBWXaLaQ
Medium:https://medium.com/@digipharm
Published by: kessylezul
Profile URL: https://bitcointalk.org/index.php?action=profile;u=1910183
Telegram Username: kessylezul
ERC20 Wallet: 0x7eeBa24c32Efcf5f971053c315Cd593BbB3F5698