It is undeniable that the global financial industry has experiences unpredicted technological changes in the last few years. Right from the time when we had to have access to our accounts through facial recognition by bank managers to now that all we have to do is memorize a pin code, the evolution of the financial industry is more than earlier anticipated. Nevertheless, the introduction of the blockchain mechanism seems to be throwing major banks in a chaotic conditions especially as traditional financial systems are migrating from centralized to decentralized markets.
Analysts have predicted that before the end of the year 2020, the value of cryptocurrencies in circulation could surmount a whopping 5 trillion US Dollars with respect to market capitalization.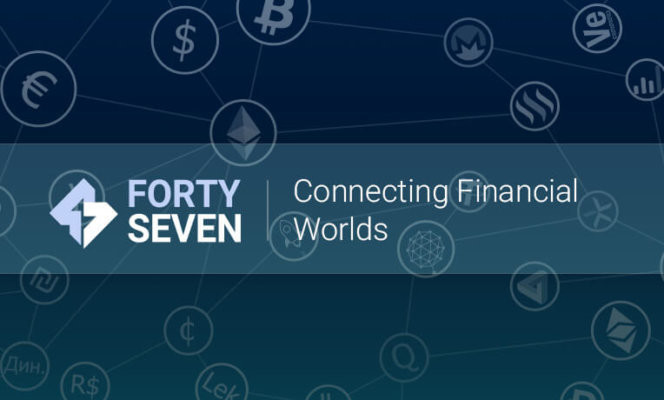 In a bid to guarantee a very secure and user friendly banking service, Forty Seven, a 21st century bank that is committed to unleash the power of the blockchain technology in the banking industry will be working towards the acknowledgment of major financial authorities, synching them with modest and prominent existing regulatory frameworks.
Forty Seven will be adopting an approach that will narrow down the use of digital financial services. It will encourage the use of cryptocurrences  in place of already existing FIAT currencies.
Much more is the fact that Forty Seven will fully support the trading of various cryptocurrencies, prominent investments, owning of asset accounts, and the running of both crypto based current and savings accounts.
Benefits Of Becoming A Forty Seven Bank Customer
Anyone who signs up as a customer with Forty Seven bank will be benefiting from numerous  offers which include:
Access to their accounts in other banks
Access to all their cryptocurrency wallets
Access to unique investment opportunities
Ability to save in cryptocurrency based savings and current accounts, and FIAT based accounts all through a single application.
Seamless biometric learning technologies
Access to amazing crypto based products like crypto bonds that will be full trade able on various trading platforms. E.t.c.
What is Forty Seven's Mission?
According to official information on their website, Forty Seven is working towards giving people the ability to have their financial transactions carried out in a very safe  and innovative environment. They are not limiting the people who can enjoy this opportunity.
Who Is Welcome At Forty Seven?
Forty Seven will be opening its doors to people of different tribes, nationalities, and financial categories, at the moment, those who can operate accounts and leverage on this opportunity include
Individuals
Businesses
Developers
Traders
Financial Institutions
Government Institutions
Private Institutions. E.t.c.
Forty Seven's Partners
At the moment, the team at Forty Seven have been working hard to crate lasting beneficial partnerships, nevertheless, they are already working hand in hand with globally recognized firms like XB Software, Microsoft Azure, REVAIN, Last Bacend, BEST RATE, Paybis, Growth, Coinbazz, e.t.c.


Why Should You Choose Forty Seven Bank?
There are numerous benefits outlined for customers at Forty Seven, some of which include:
The cryptocurrencies are price stable and fully backed by equivalent reserves in the traditional FIAT such as the United States Dollar, or the Euro
Forty Seven will help prevent criminal activities in user accounts by monitoring user activities
A very secure crypto based system will be provided to help people who sell their goods on the internet
Forty Seven will help customers convert cryptocurrencies into FIAT, and FIAT into cryptocurrencies with ease
Customers will have a multi currency wallet to store various types of cryptocurrencies .e.t.c.
Forty Seven's Values
Some of Forty Seven's values include
All stakeholders will make profit
New innovations will be introduced
A very transparent ecosystem
100% procedures that are user friendly
Guaranteed customer satisfaction
Stable finances
Security.
Forty Seven's Products
The bank offers numerous products that are completely beneficial to their  customers, some of the products include
Forty Seven's Private Products: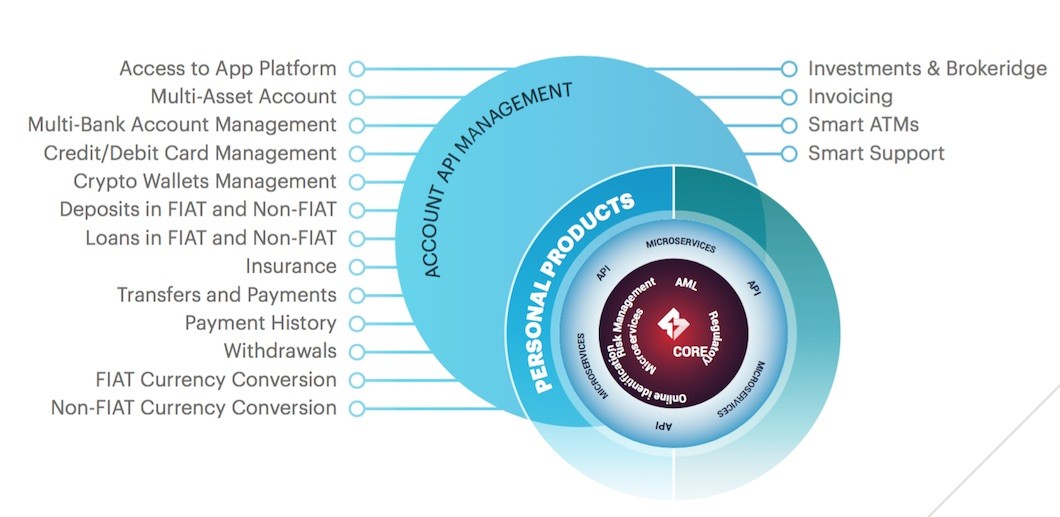 These are products such as unrestricted access to the applications and forty seven platform, debit card and credit card management, FIAT  and cryptocurrency deposits, guaranteed insurance, easy transfers and payment methods, simplified withdrawal processes, FIAT to crypto and crypto to FIAT conversions, brokerages, easy invoicing, smart ATMs and standardized support systems.
Forty Seven Business Products And Services: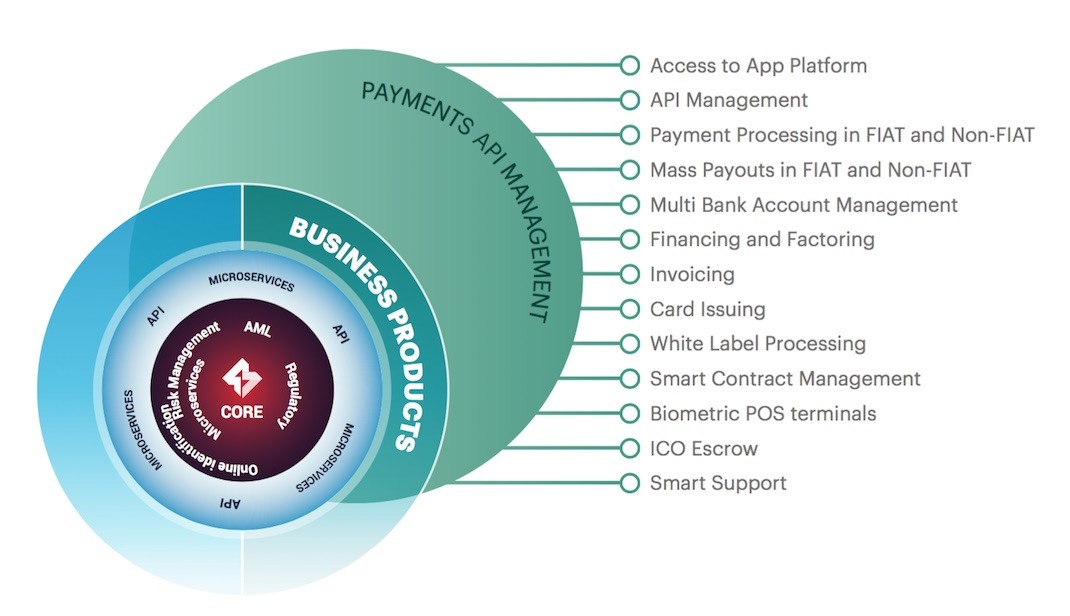 Some available products for businesses and business owners include Massive payouts in FIATs and crypto based urrencies, multi bans account management, easy financing and factoring, POS terminals for businesses, ICO escrows, smart and real time support systems, white label processing, API management,  FIAT and crypto based payment processing modules, Access to the app platforms, e.t.c.
Forty Seven Products For Developers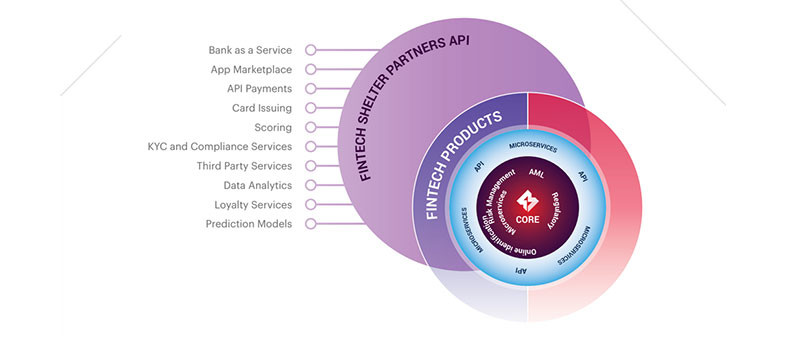 Some of the available product for developers on the forty seven platform include  the App market place, the API payments module, the ability to issue cards, YC and compliance services, Data analytics, Loyalty services, Ban as a service, Scoring, Prediction models, e.t.c.
Forty Seven Product for traders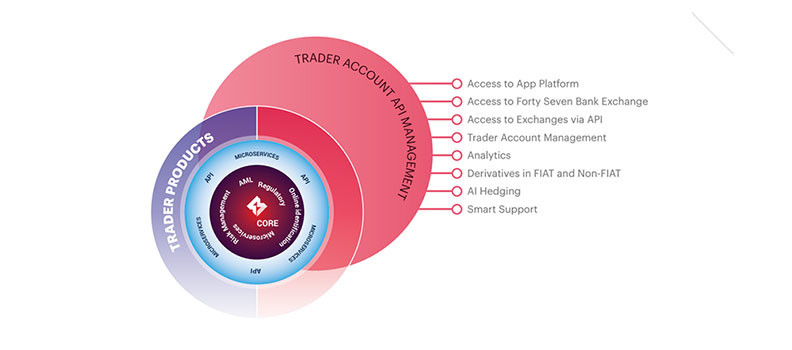 For traders who are willing to hop on board, there are also available services such as the Access to forty seven ban, access to various exchanges via APIs, account management for traders, access to app platform, FIAT derivatives and non FIAT derivatives, AI hedgins, smart support, e.t.c.
Forty Seven Token
In order to promote and guarantee the safety of transactions in the forty seven eco system, the  FSBT was introduced. It is an ERC 208 based token which gives users a full control over all their digital assets with minimal need for any software.
Forty Seven ICO Details
ICO starts: 16-11-2017
ICO ends: 30-04-2018
Soft cap: 3,600ETH
Hard cap for ICO: 36,000ETH
Accepted currencies on ICO: ETH, BTC
Token: FSBT
1 FSBT = 0.00047ETH
Maximum amount of tokens to be generated: 5,555,555 FSBT (including bonus tokens, tokens for bounty and founders).
BONUS STUCTURE
ICO Round 1: 30% bonus
ICO Round 2: 20% bonus
ICO Round 3: 0% bonus but bonus for quantity
The total Duration of ICO Round 1  will last through 16 November – 16 December, 2017
The total Duration of ICO in Round 2/3: to be announced.
TOKEN DISTRIBUTION
Contributors: 90%
Founder: 5%
Bounties: 5%

Forty Seven's Roadmap
Information from the whitepaper reveals that the Idea which came to light in October 2016, will reach it's maximum potential b june 2019. At that point, it is expected to start attracting major deposits and also offer customers access to all its full range of products and services.

The Forty Seven Team
This 21st century innovation was made possible by brilliant professionals who have gathered experience in both the crypto industry and the financial industry. Notable mentions in the team are
AleksandrsMalins- Co-Founder,Chairman of the Board, Chief Executive Officer
IgorsAstapčiks- Co-Founder, Member of the Board, Chief Operating Officer
MihailsSkoblovs- Co-Founder, Member of the Board, Chief Financial Officer
VladimirsTomko- Co-Founder, Member of the Board, Chief Marketing Officer
AristotelesVargas- Co-Founder, Member of the Board, Head of Trading, Investment and Brokerage Department
AntonAzamatov- Chief Technical Officer
JevgenijsPlams- Blockchain Developer
JevgenijsLesevs- Head of Internal Audit
LilijaKovaļčuka- Art Director
VitalijsGrundsteins- Project Manager
KristiānaŠtauere- Leading Analyst
Nana Zhang- Community Manager (Asia)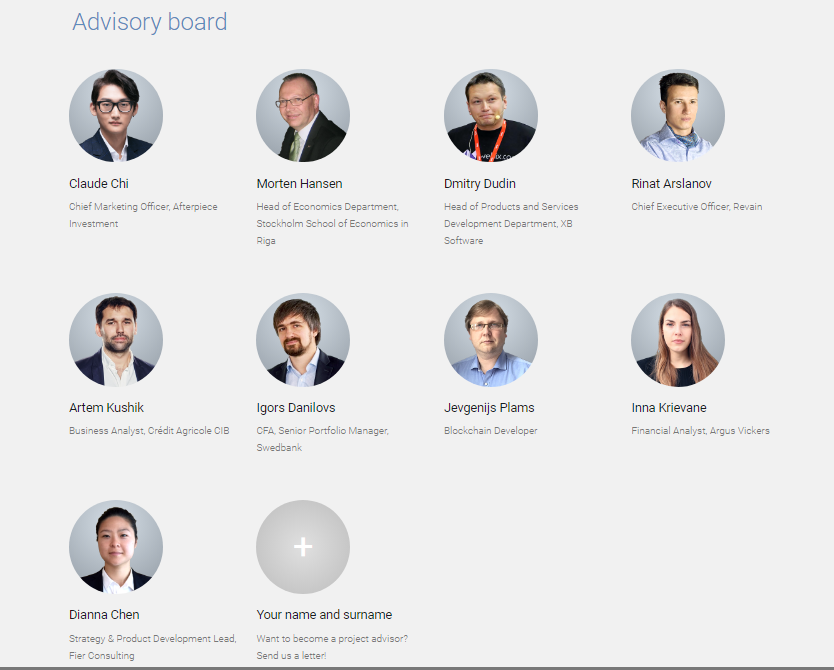 My Honest Conclusion On Forty Seven
If you ask me, I'll admit I'm completely fed up with the traditional financial institutions, and I am also tired of all the unregulated crypto organizations. I believe that Forty Seven is an opportunity for us to improve on existing financial models, and merge them into sophisticated systems.
I will not hold back in becoming a major investor in this idea. You should not hold back too.
For more information, please visit any of the links below:
Website: https://www.fortyseven.io/
Whitepaper:  ://drive.google.com/file/d/0BzvESRkgX-uDeHc1QjRzbHRBelU/edit
Facebook: https://www.facebook.com/FortySevenBank/
Twitter: https://twitter.com/47foundation
Telegram: https://t.me/thefortyseven
Telegram-for-bounty https://t.me/fortysevenbounty
Medium:https://medium.com/@FortySeven47
This content was authored by bitcointalk user: Vocalwalls
Bitcointalk Profile Url: https://bitcointalk.org/index.php?action=profile;u=1825008
wallet address: 0x4e643A7C0E494dd7463B5F10b7Bc5F7f8BA702CD